Mg10X
60 Capsules
Regular price
$69.00
Sale price
$59.00
Unit price
per
Sale
Sold out
Elevate Your Health with Mg10X Multi-System Magnesium
Unlock the myriad benefits of magnesium with Mg10X, a powerhouse supplement designed to support multiple vital body systems. Mg10X brings you ten (10) distinct and targeted magnesium complexes, each geared toward enhancing specific aspects of your well-being.
From neurological functions that promote better sleep to cardiovascular health, immune system support, metabolic efficiency, skeletal strength, digestive well-being, and even oral health—Mg10X covers it all.*
For optimal results, Mg10X is most effective when taken with your evening meal. This strategically timed dose ensures that your body receives the necessary magnesium to perform at its best, especially during crucial nighttime hours when rest and rejuvenation are paramount.
Don't settle for one-size-fits-all supplements when you can elevate your health on multiple fronts with Mg10X Multi-System Magnesium. Take the next step towards comprehensive well-being and unlock your body's full potential.
Experience the difference that targeted magnesium support can make in your life. Choose Mg10X today for a healthier tomorrow.
Keep away from Heat and Sunlight.
unlight.

Suggested Use

Mg10X is most effective if taken with your evening meal. Adults take two (2) capsules daily or as directed by your health care practitioner.
Active Ingredients

Vitamin C, Vitamin B6, Vitamin D3, Vitamin K2, Magnesium, Magnesium Amino Acid Chelate, Magnesium Oxide, Magnesium Citrate, Magnesium Taurinate, Magnesium Aspartate, Magnesium Ascorbate, Magnesium Glycinate, Magnesium Glycerophosphate, DiMagnesium Malate, Magnesium Orotate
FAQ's

What is Mg10X Multi-System Magnesium?
Magnesium is an essential mineral involved in many bodily functions. It is found naturally in many food sources, such as dark leafy greens, nuts, and legumes, as well as in some fortified foods and supplements.



Who should take magnesium supplements?
Magnesium supplements may benefit people with a deficiency or those at risk for a deficiency, such as people with certain medical conditions or those on certain medications. Additionally, physically active people may benefit from taking magnesium supplements.

What are the potential benefits of taking magnesium supplements?
Magnesium supplements may help to support healthy bones and teeth, regulate blood sugar levels, and support healthy muscle and nerve function. Additionally, magnesium may help to reduce symptoms of stress and anxiety and may help to promote a night of restful sleep.

Why use a proprietary blend?
Proprietary blends are used to protect a company's secret recipes. They allow a company to list the various ingredients in a product without revealing the exact proportions of each ingredient. This helps a company keep its formulas confidential. Proprietary blends can also help ensure the consistency of a product, as the same proportions of ingredients are used each time the product is made.

Where is magnesium sourced for supplements?
Magnesium for supplements is typically sourced from mineral deposits, such as magnesite, dolomite, and olivine, as well as from seawater, plants, and soil. We source our ingredients from high-quality manufacturers. We also confirm each component meets our standards before it is considered fit for our products. We do not "skip lot" tests or only test the manufacturer's samples. We pull samples for every ingredient. Not only do we test every raw material, but we also test during manufacturing, and we test the final product. We use an ISO-certified lab for our testing.

Are there any contraindications to taking Mg10X?

While magnesium is generally considered safe for most people when taken within recommended dosages, there are some contraindications and precautions to be aware of:

Kidney Problems: Individuals with severe kidney disease or impaired kidney function may have difficulty excreting excess magnesium from the body. High levels of magnesium can accumulate and lead to magnesium toxicity. If you have kidney issues, consult with a healthcare professional before taking magnesium supplements.
Bowel Disorders: People with certain bowel disorders, such as Crohn's disease, ulcerative colitis, or intestinal obstruction, may have an increased risk of magnesium accumulation or diarrhea when taking magnesium supplements. It's advisable to consult with a healthcare professional before supplementing with magnesium.
Medications: Some medications can interact with magnesium supplements, affecting their absorption or efficacy. These may include antibiotics (e.g., tetracycline), bisphosphonates, diuretics, and medications used for heart conditions. It's important to talk to your healthcare provider if you are taking any medications to ensure no potential interactions.
Allergies: Individuals with known allergies or hypersensitivity to magnesium should avoid magnesium supplements.
Pregnancy and Breastfeeding: Pregnant or breastfeeding women should consult with their healthcare provider before taking magnesium supplements, as the safety and appropriate dosage may vary depending on individual circumstances.

It's always recommended to consult with a healthcare professional, such as a doctor or pharmacist, before starting any new supplement regimen, including magnesium. They can assess your health situation and provide personalized advice based on your needs and potential contraindications.
Shipping Policies

US Domestic Order Subtotals of $200.00 or more: FREE

---

At checkout, you will be prompted to choose a shipping method for your item(s). Shipping costs are dependent on the items in your order and the shipping method you select.

Note: Not all products sold on this site qualify for free or discounted shipping.

True Cellular Formulas shipping hours are Monday through Friday 9 AM to 5 PM EST, excluding holidays. We do not process orders for shipping on Saturday or Sunday.

Generally, if you are shipping within the United States, you will have the option of upgrading your shipping method for faster delivery (Ground, Third Day, Second Day, or Overnight Service*). If you choose to upgrade your shipping method, your order must be received and clear credit authorization by 12:00 p.m. (noon)** EST, or your order may not be processed until the following business day. Business days are Monday-Friday, excluding observed holidays within the United States.

If you purchase the first-class mail option, Once your items are in the mail, the package is no longer the responsibility of True Cellular Formulas. We will not replace lost or stolen packages. If you purchased the Priority or Priority Express option, your package does come with standard insurance and we will file a claim for your lost or stolen package.

International Orders are not eligible for returns. Please check with Customs Regulations on importing supplements into your country. We are not liable or responsible for customs seizures. Taxes and Duty Fees are required prior to delivery.

UPS Next Day Air Services do NOT include Saturday delivery. Please call us to arrange for UPS Next Day Air Service Saturday delivery.

USPS Expedited and Priority Mail are NOT guaranteed services. Please choose UPS or FedEx for guaranteed services.

*Due to USPS zone restrictions, we cannot guarantee second-day or one to two-day express delivery to all zones. **Does not guarantee Same-Day Shipping.
Caution: If you are pregnant or nursing, consult with your healthcare practitioner before use. Keep out of reach of children.
*These statements have not been evaluated by the Food and Drug Administration. This product is not intended to diagnose, treat, cure or prevent any disease.
Share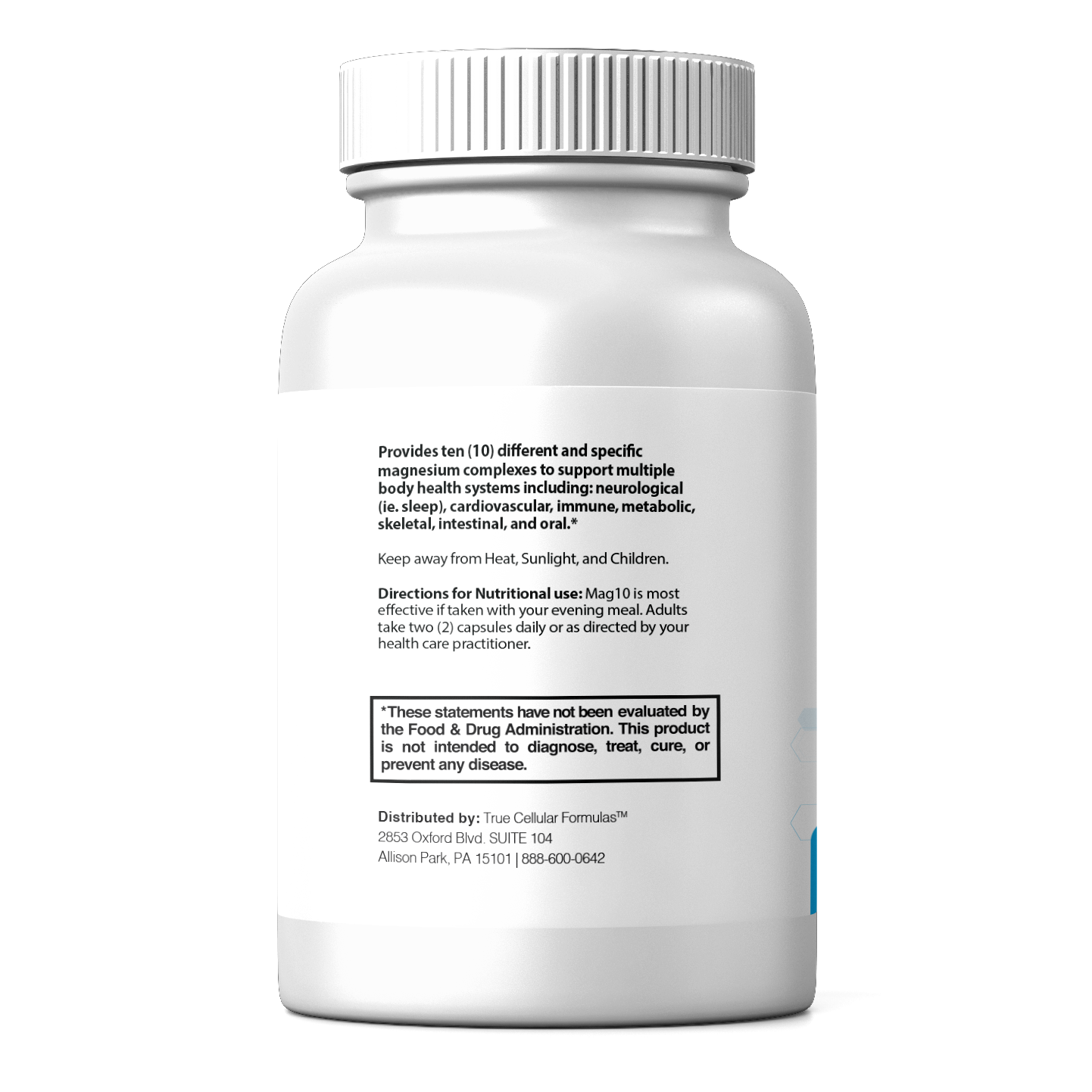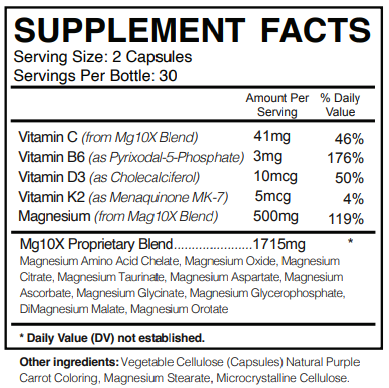 Non-Toxic Project Certified
Our products are independently tested by a 3rd-party lab and exceeded industry supplement requirementsfor heavy metals or pathogens according to cGMP & Non-Toxic Project standards.
Other Top-Sellers Include: