CytoDetox®
1 fl oz
Regular price
$89.97
Sale price
$79.97
Unit price
per
Sale
Sold out
CytoDetox® Liposomal Zeolite Clinoptilolite with Fulvates is a cutting-edge way to support the removal of environmental toxins like heavy metals, chemicals, pesticides, and biotoxins at the cellular level safely and 100% naturally. CytoDetox contains Patented Molecular Clinoptilolite Fragments that come from zeolites. Zeolites (Clinoptilolite) are natural minerals formed from fossilized volcanic ash and seawater that are known as nature's detoxifiers for the environment.
Powered by 2 Patented Technologies that 1) completely clean the natural detoxification cages, 2) create a size range distribution to support cellular, blood, and gut detox, 3) use Liposomal technology to ensure cellular delivery...
CytoDetox is the most trusted brand for cellular detoxification support by health professionals.
CytoDetox provides an all-inclusive detox support system with water-soluble molecular clinoptilolite fragments, larger clinoptilolite molecules, and fulvates with the ability to travel beyond the colon and liver, supporting your body's natural ability to detoxify throughout every cell.

This zeolite clinoptilolite and liposomal technology contains natural ingredients with no known allergens or side effects and starts working immediately.
The trademarked and patented ingredient we use in CytoDetox is called Cleanoptilolite™ (Kleen-Opt-Til-Olite). Cleanoptilolite™ is a natural clinoptilolite (zeolite) crystal with "cages" that can help support the removal of heavy metals and other toxins from the body.
Cleanoptilolite™ was created by taking normal Clinoptilolite (Klin-Opt-Til-Olite) crystals that grow naturally and supercharging their ability to bind toxins inside the body magnetically.

The transformation from normal Clinoptilolite to >>> Cleanoptilolite™ happens through an extensive patented scientific process.
In this patented process, they removed the natural toxins already bound to the crystal cages when they were in nature. This cleaning process opens the cages up to trap new toxins and avoid the potential of releasing toxins inside you (this is the reason for the Clean in Cleanoptilolite™).
Imagine removing all the heavy metals bound to a magnet so it was Clean and ready to grab new heavy metals.
This patented process is so effective at removing these naturally bound toxins from the crystalline cages of normal Clinoptilolite that this product meets and exceeds both FDA CGMP and "the much more stringent" Non-Toxic Project® Standards.
This product was awarded the prestigious Non-Toxic Project® Platinum Certification by meeting and exceeding these standards.
They used another multi-step patented process to create more cages and surface area that significantly increases the binding capacity of the naturally formed crystals. 
No other product in the world has THIS trademarked and patented scientific breakthrough binder. We have the exclusive rights to it...
Get ready to begin True Cellular Detox™ with your bottle of CytoDetox® in hand.
Suggested Use

Take 0.5 - 1.0 mL orally (1/2 to 1 dropper) 2 to 3 times daily.

14-Day Ultra CytoDetox® Dosage:

To be used periodically for deeper cellular cleansing support.
For 14 days take 1 mL (1 dropper), 4 times daily.

NOTE: The Ultra CytoDetox dosage should be followed by a 7-14 day pause (off-cycle). This dosage can be used periodically for deeper cleansing. This dosage can also be lowered to the maintenance level during the pause.
Active Ingredients

Clinoptilolite Zeolite (Sodium Aluminosilicate), Phosphatidylcholine (from non-GMO sunflower seed lecithin), Fulvates, Purified Water, Glycerin (Organic Mustard Seed), Ethanol (Organic)
FAQ's

What is a Clinoptilolite Zeolite?

It is a natural mineral formed from a chemical reaction between volcanic ash and saline (salt) water.

Why does this contain aluminum?

Sodium Aluminosilicate is composed of aluminum, silica, and oxygen. This component of CytoDetox does not contain 'free aluminum.' The aluminum present is an inert part of the zeolite structure and is difficult to break even in a laboratory setting.

What are fulvates?

Fulvates are natural organic acids that can support cellular detoxification and function. They contain over 33 types of organic acids, amino acids, and trace minerals, all of which can benefit our cells. Fulvic acids can bind to heavy metals and enhance the detoxification process.

What is the source of ethanol in CytoDetox?

The ethanol is derived from organic sugar cane. It is a certified kosher ethyl alcohol at submicron levels, just enough to be a solvent, but extremely minimal per serving for the ethanol to cause any issue with the digestive system.

1 mL, or one full dropper, equals 200 mg of ethanol. 3 mL (3 full droppers) of CytoDetox is the maximum dosage that someone would consume in one dose, equating to 600 mg of ethanol, the equivalent amount you would find in a total of 16 ounces (2 cups) of orange juice. The alcohol content is about 20%

The ethanol is there to keep the CytoDetox in a liquid state.

Concern for Alcoholics:

The concern for a former alcoholic is not the content of ethanol in one to three servings. However, it is the smell and taste of the liquid that could be a potential trigger. There is a distinct flavor of alcohol that can be recognized. No issues have been reported from a recovering alcoholic. Please talk to your practitioner about any concerns before using the product.

Does Cytodetox contain soy, dairy, nuts, or grains?

CytoDetox contains no soy, dairy, nut, or grain products.

What is the amount of EDTA?

CytoDetox contains 1 mg of EDTA per 3 full droppers.

Is Palm Oil bad for you?

Palm oil is not bad for you. It has health benefits. The negativity behind palm oil is the deforestation of wildlife habitats. Our palm oil is sourced from sustainable farms, not from wild deforestation.





Is our palm oil non-GMO?

The palm oil in Cytodetox is non-GMO. Every batch is tested for pesticides, parasites, mold, mycotoxins, pathogens, and heavy metals.

What if I am allergic to mustard seed?

It is advisable to avoid taking CytoDetox if one has an allergy to mustard seed. The product has been tested for "Organic-related compounds," which were found to be present at a rate of 0.185%. It is presumed that this includes protein. If one has a known allergy to mustard seed, it would be best to refrain from using this product.



What are some benefits of taking CytoDetox?

Clinoptilolite is a type of zeolite, a mineral with a porous structure found to have a range of potential health benefits. Here are some of the reported benefits of taking clinoptilolite:

Detoxification: Clinoptilolite has a unique ability to trap and remove heavy metals, toxins, and other harmful substances from the body. It can bind to these toxins in the digestive tract and prevent them from being absorbed into the bloodstream.
Immune system support: Clinoptilolite has been shown to stimulate the immune system by promoting the production of white blood cells and enhancing their activity. This can help the body to fight off infections and other diseases.
Digestive health: Clinoptilolite may also help to improve digestive health by balancing the gut microbiome and reducing inflammation in the digestive tract. This can help alleviate digestive disorder symptoms such as irritable bowel syndrome (IBS) and acid reflux.
Antioxidant activity: Clinoptilolite has antioxidant properties, which means it may help to protect cells from damage caused by free radicals. This may help to reduce the risk of chronic diseases such as cancer, heart disease, and Alzheimer's disease.
Improved energy and mood: Some people report feeling more energized and less fatigued after taking clinoptilolite. It may also help improve mood and reduce anxiety and depression.

As with any supplement or medication, it's best to talk to your healthcare provider before taking clinoptilolite or any other new supplement.
Shipping Policies

US Domestic Order Subtotals of $200.00 or more: FREE

---

At checkout, you will be prompted to choose a shipping method for your item(s). Shipping costs are dependent on the items in your order and the shipping method you select.

Note: Not all products sold on this site qualify for free or discounted shipping.

True Cellular Formulas shipping hours are Monday through Friday 9 AM to 5 PM EST, excluding holidays. We do not process orders for shipping on Saturday or Sunday.

Generally, if you are shipping within the United States, you will have the option of upgrading your shipping method for faster delivery (Ground, Third Day, Second Day, or Overnight Service*). If you choose to upgrade your shipping method, your order must be received and clear credit authorization by 12:00 p.m. (noon)** EST, or your order may not be processed until the following business day. Business days are Monday-Friday, excluding observed holidays within the United States.

If you purchase the first-class mail option, Once your items are in the mail, the package is no longer the responsibility of True Cellular Formulas. We will not replace lost or stolen packages. If you purchased the Priority or Priority Express option, your package does come with standard insurance and we will file a claim for your lost or stolen package.

International Orders are not eligible for returns. Please check with Customs Regulations on importing supplements into your country. We are not liable or responsible for customs seizures. Taxes and Duty Fees are required prior to delivery.

UPS Next Day Air Services do NOT include Saturday delivery. Please call us to arrange for UPS Next Day Air Service Saturday delivery.

USPS Expedited and Priority Mail are NOT guaranteed services. Please choose UPS or FedEx for guaranteed services.

*Due to USPS zone restrictions, we cannot guarantee second-day or one to two-day express delivery to all zones. **Does not guarantee Same-Day Shipping.
Caution: If you are pregnant or nursing, consult with your healthcare practitioner before use. Keep out of reach of children.
*These statements have not been evaluated by the Food and Drug Administration. This product is not intended to diagnose, treat, cure or prevent any disease.
Share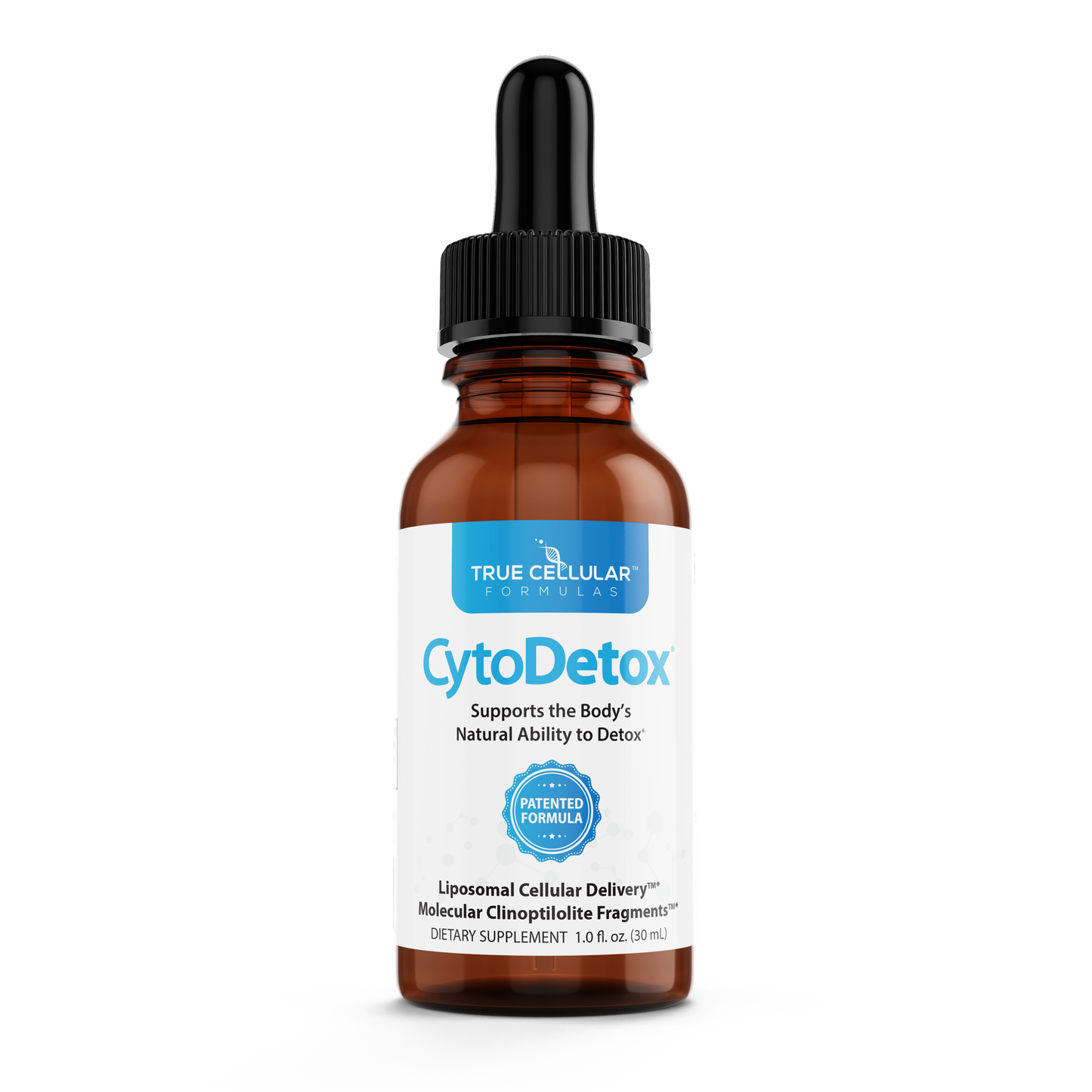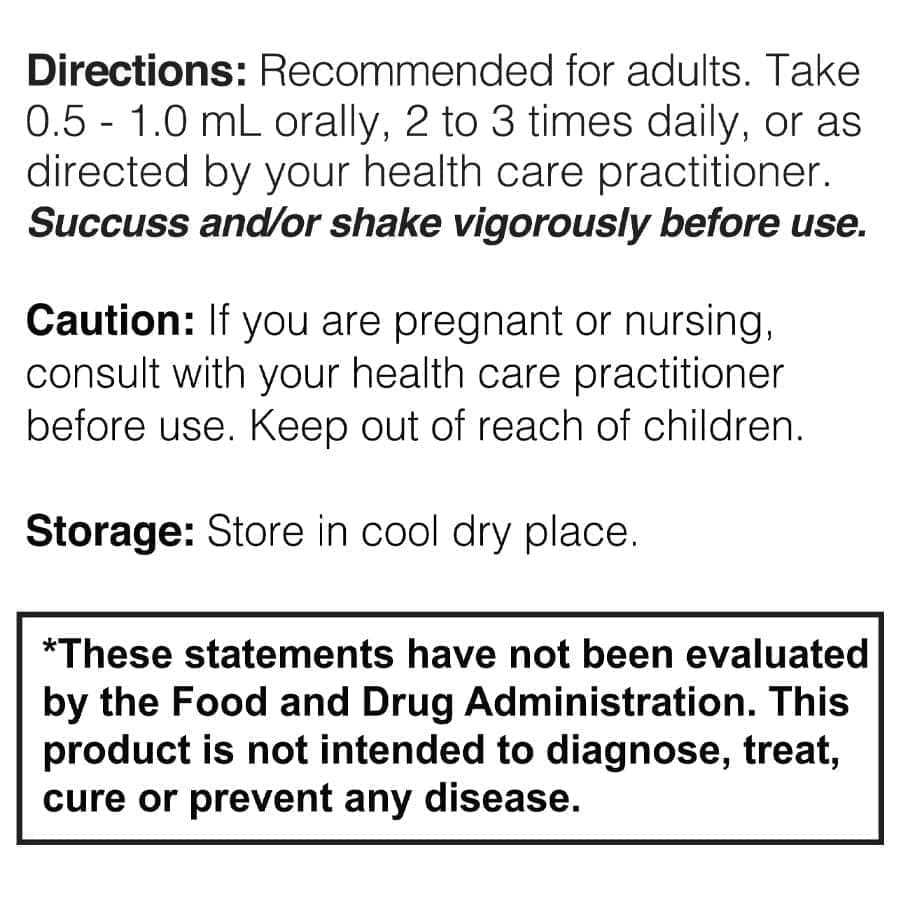 Non-Toxic Project Certified
Our products are independently tested by a 3rd-party lab and exceeded industry supplement requirementsfor heavy metals or pathogens according to cGMP & Non-Toxic Project standards.
Other Top-Sellers Include: