Regular price
$49.00
Sale price
$39.00
Unit price
per
Sale
Sold out
VitDRetore+™ is a breakthrough (major advancement) in Vitamin D3 and K2 supplementation.
With the foundation of the best forms of vitamin D3 (cholecalciferol) and K2 as menaquinone (MK)-7, VitDRetore+ supports your body's natural ability to convert and activate Vitamin D.
This conversion and activation process is necessary for your body to effectively utilize supplemental Vitamin D.
The VitDRetore+ formulation supplies specific support (VitDConvertTM Blends) to the organs in charge of these processes: The liver and kidneys.
This VitDConvertTM technology and other cofactors, vitamins, and specific "absorption-enhancing" fats work synergistically to help restore healthy Vitamin D3 levels.
Restoring healthy Vitamin D can support immune health…..
To further optimize this revolutionary Vitamin D formula's bioavailability, this product is enhanced with patented Vcap technology, making it more pure, absorbable, and effective.
And maybe other vitamins and how they help with safe use of vitamin D.
Harness the Sun's Power Anytime and Anywhere Vitamin D is essential for maintaining healthy bones, supporting immune function, and promoting a positive mood. No more worries about sunlight exposure, as VITDRestore+ can ensure you get your daily dose, regardless of weather or location.
The Dynamic Duo: Vitamin D and K2:
VITDRestore+ takes your vitamin regimen to the next level by combining Vitamin D with Vitamin K2 (MK-7). This powerful duo works synergistically to optimize the utilization of calcium in your body, ensuring it gets directed to the right places – your bones and teeth. Say goodbye to calcium buildup in unwanted areas, and hello to stronger, healthier bones!
Support for a Strong Heart and Cardiovascular Health:
Vitamin K2, a vital component in VITDRestore+, is renowned for its cardiovascular benefits. It helps prevent the accumulation of calcium in arteries and blood vessels, promoting better blood flow and overall heart health. Feel confident knowing you're taking a proactive step towards maintaining a solid and resilient cardiovascular system.
Quality and Purity Guaranteed:
Quality and Purity are our utmost priorities. Our supplement is made with the finest ingredients, meticulously sourced, and carefully crafted in a state-of-the-art facility. Each batch undergoes rigorous testing for Purity, potency, and safety, so you can trust that you're getting nothing but the best.  
Easy-to-Swallow Capsules:
We understand that taking supplements shouldn't be a hassle. That's why VITDRestore+ comes in easy-to-swallow capsules, making it a seamless addition to your daily routine. Just one capsule a day is all you need to feel the difference.
Unlock Your Potential with VITDRestore+:
Enhance your vitality, improve your bone health, and boost your immune system with VITDRestore+. Don't let vitamin deficiencies hold you back; choose the best vitamin D supplement with K2 to revitalize your life and unlock your true potential.
Please consult with a healthcare professional before starting any new dietary supplement.
Shipping Policies

US Domestic Order Subtotals of $150.00 or more: FREE

---

At checkout, you will be prompted to choose a shipping method for your item(s). Shipping costs are dependent on the items in your order and the shipping method you select.

Note: Not all products sold on this site qualify for free or discounted shipping.

True Cellular Formulas shipping hours are Monday through Friday 9 AM to 5 PM EST, excluding holidays. We do not process orders for shipping on Saturday or Sunday.

Generally, if you are shipping within the United States, you will have the option of upgrading your shipping method for faster delivery (Ground, Third Day, Second Day, or Overnight Service*). If you choose to upgrade your shipping method, your order must be received and clear credit authorization by 12:00 p.m. (noon)** EST, or your order may not be processed until the following business day. Business days are Monday-Friday, excluding observed holidays within the United States.

If you purchase the first-class mail option, Once your items are in the mail, the package is no longer the responsibility of True Cellular Formulas. We will not replace lost or stolen packages. If you purchased the Priority or Priority Express option, your package does come with standard insurance and we will file a claim for your lost or stolen package.

International Orders are not eligible for returns. Please check with Customs Regulations on importing supplements into your country. We are not liable or responsible for customs seizures. Taxes and Duty Fees are required prior to delivery.

UPS Next Day Air Services do NOT include Saturday delivery. Please call us to arrange for UPS Next Day Air Service Saturday delivery.

USPS Expedited and Priority Mail are NOT guaranteed services. Please choose UPS or FedEx for guaranteed services.

*Due to USPS zone restrictions, we cannot guarantee second-day or one to two-day express delivery to all zones. **Does not guarantee Same-Day Shipping.
Caution: If you are pregnant or nursing, consult with your healthcare practitioner before use. Keep out of reach of children.
*These statements have not been evaluated by the Food and Drug Administration. This product is not intended to diagnose, treat, cure or prevent any disease.
Share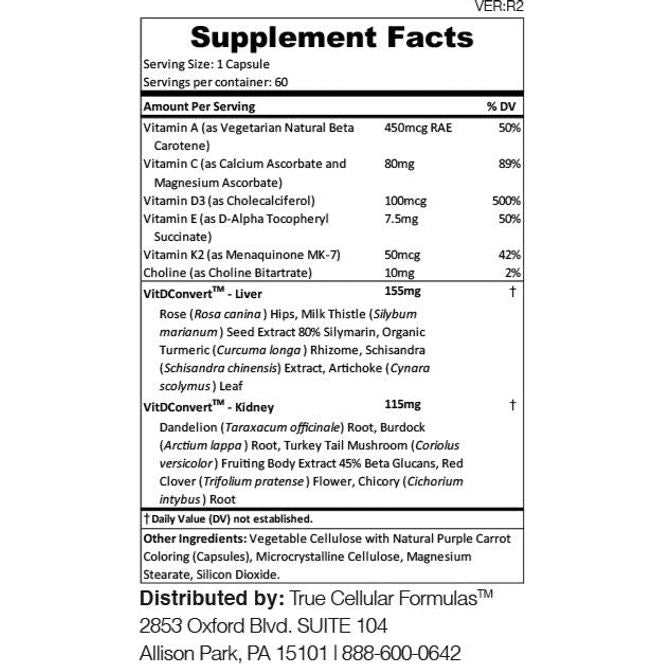 Non-Toxic Project Certified
Our products are independently tested by a 3rd-party lab and exceeded industry supplement requirements
for heavy metals or pathogens according to cGMP & Non-Toxic Project standards.