Blood Sugar Support*
30 capsules
Regular price
Sale price
$49.95
Unit price
per
Sale
Sold out
True Cellular Formulas® Blood Sugar Support is scientifically designed to support healthy glucose metabolism by adding our all-natural supplement to your diet. Our advanced blood sugar support capsules contain cinnamon, mulberry leaf, vitamin C, vitamin E, magnesium, zinc, licorice root extract, manganese, and more powerful glucose metabolism ingredients†.
Supports healthy glucose levels and your metabolism at the same time1,2,†
Blend is crafted to help support healthy glucose absorption and glucose production3,†
Improves energy3,†
Reduces brain fog4,†
Better moods5,†
Suggested Use

Adults take one capsule daily with food
Active Ingredients

Vitamin C, Vitamin E, Magnesium, Biotin, Zinc, Manganese, Chromium, Banaba, Guggul, Bitter Melon, Licorice, Cinnamon, Gymnema, Yarrow, Cayenne, Juniper Berries, White Mulberry, Vanadium, Alpha Lipoic Acid, Taurine
FAQ's

What is Blood Sugar Support?

Blood Sugar Support refers to dietary supplements or other products that are designed to help maintain healthy blood sugar levels. These products may contain ingredients that can help regulate glucose metabolism, improve insulin sensitivity, or promote healthy digestion.

Who can benefit from blood sugar support products?

Blood sugar support products may benefit people with elevated blood sugar levels or at risk of developing blood sugar imbalances. This may include people with prediabetes, type 2 diabetes, or metabolic syndrome. However, speaking with a healthcare professional before starting any new supplement regimen is always important.

What are some common ingredients in blood sugar support products?

Some common ingredients in blood sugar support products include chromium, magnesium, alpha-lipoic acid, cinnamon extract, and berberine. These ingredients have been studied for their potential to support healthy blood sugar levels and improve insulin sensitivity.

Are blood sugar support products safe?

Most blood sugar support products are generally considered safe when taken as directed. However, some products may interact with medications or cause side effects in specific individuals. It's always important to read the label and speak with a healthcare professional before starting any new supplement regimen.

Can blood sugar support products replace diabetes medications?

No, blood sugar support products should not be used as a replacement for prescribed medications for diabetes or any other medical condition. Working with a healthcare professional to manage blood sugar levels and any underlying health conditions is essential.

How should blood sugar support products be used?

Blood sugar support products should be used as directed on the label or as a healthcare professional recommends. It's essential to follow the recommended dosage and to be consistent with use to see the best results.

Can pregnant or breastfeeding women use blood sugar support products?

Speaking with a healthcare professional before starting any new supplement regimen while pregnant or breastfeeding is always essential. Some ingredients in blood sugar support products may not be recommended during pregnancy or breastfeeding.
References

Dubey P, Thakur V, Chattopadhyay M. Role of Minerals and Trace Elements in Diabetes and Insulin Resistance. Nutrients. 2020 Jun 23;12(6):1864. doi: 10.3390/nu12061864. PMID: 32585827; PMCID: PMC7353202.

McKennon SA. Non-Pharmaceutical Intervention Options for Type 2 Diabetes: Complementary Health Approaches and Integrative Health (Including Natural Products and Mind/Body Practices) [Updated 2021 Oct 20]. In: Feingold KR, Anawalt B, Boyce A, et al., editors. Endotext [Internet]. South Dartmouth (MA): MDText.com, Inc.; 2000-. Available from:

https://www.ncbi.nlm.nih.gov/books/NBK279062/

Miura T, Takagi S, Ishida T. Management of Diabetes and Its Complications with Banaba (Lagerstroemia speciosa L.) and Corosolic Acid. Evid Based Complement Alternat Med. 2012;2012:871495. doi: 10.1155/2012/871495. Epub 2012 Oct PMID: 23082086; PMCID: PMC3468018.

Tardy AL, Pouteau E, Marquez D, Yilmaz C, Scholey A. Vitamins and Minerals for Energy, Fatigue and Cognition: A Narrative Review of the Biochemical and Clinical Evidence. Nutrients. 2020 Jan 16;12(1):228. doi: 10.3390/nu12010228. PMID: 31963141; PMCID: PMC7019700.

Sotoudeh R, Hadjzadeh MA, Gholamnezhad Z, Aghaei A. The anti-diabetic and antioxidant effects of a combination of

Commiphora mukul

,

Commiphora myrrha

and

Terminalia chebula

in diabetic rats. Avicenna J Phytomed. 2019 Sep-Oct;9(5):454-464. PMID: 31516859; PMCID: PMC6727431.

Other Supportive Research:

Pereira ASP, Banegas-Luna AJ, Peña-García J, Pérez-Sánchez H, Apostolides Z. Evaluation of the Anti-Diabetic Activity of Some Common Herbs and Spices: Providing New Insights with Inverse Virtual Screening. Molecules. 2019 Nov 7;24(22):4030. doi: 10.3390/molecules24224030. PMID: 31703341; PMCID: PMC6891552.

Raina R, Verma PK, Peshin R, Kour H. Potential of

Juniperus communis

L as a nutraceutical in human and veterinary medicine. Heliyon. 2019 Aug 31;5(8):e02376. doi: 10.1016/j.heliyon.2019.e02376. PMID: 31508527; PMCID: PMC6726717.

Lown M, Fuller R, Lightowler H, Fraser A, Gallagher A, Stuart B, Byrne C, Lewith G. Mulberry-extract improves glucose tolerance and decreases insulin concentrations in normoglycaemic adults: Results of a randomised double-blind placebo-controlled study. PLoS One. 2017 Feb 22;12(2):e0172239. doi: 10.1371/journal.pone.0172239. PMID: 28225835; PMCID: PMC5321430.

Poucheret P, Verma S, Grynpas MD, McNeill JH. Vanadium and diabetes. Mol Cell Biochem. 1998 Nov;188(1-2):73-80. PMID: 9823013.

Golbidi S, Badran M, Laher I. Diabetes and alpha lipoic Acid. Front Pharmacol. 2011 Nov 17;2:69. doi: 10.3389/fphar.2011.00069. PMID: 22125537; PMCID: PMC3221300.

Tao X, Zhang Z, Yang Z, Rao B. The effects of taurine supplementation on diabetes mellitus in humans: A systematic review and meta-analysis. Food Chem (Oxf). 2022 Mar 21;4:100106. doi: 10.1016/j.fochms.2022.100106. PMID: 35769396; PMCID: PMC9235038.
Shipping Policies

US Domestic Order Subtotals of $200.00 or more: FREE

---

At checkout, you will be prompted to choose a shipping method for your item(s). Shipping costs are dependent on the items in your order and the shipping method you select.

Note: Not all products sold on this site qualify for free or discounted shipping.

True Cellular Formulas shipping hours are Monday through Friday 9 AM to 5 PM EST, excluding holidays. We do not process orders for shipping on Saturday or Sunday.

Generally, if you are shipping within the United States, you will have the option of upgrading your shipping method for faster delivery (Ground, Third Day, Second Day, or Overnight Service*). If you choose to upgrade your shipping method, your order must be received and clear credit authorization by 12:00 p.m. (noon)** EST, or your order may not be processed until the following business day. Business days are Monday-Friday, excluding observed holidays within the United States.

If you purchase the first-class mail option, Once your items are in the mail, the package is no longer the responsibility of True Cellular Formulas. We will not replace lost or stolen packages. If you purchased the Priority or Priority Express option, your package does come with standard insurance and we will file a claim for your lost or stolen package.

International Orders are not eligible for returns. Please check with Customs Regulations on importing supplements into your country. We are not liable or responsible for customs seizures. Taxes and Duty Fees are required prior to delivery.

UPS Next Day Air Services do NOT include Saturday delivery. Please call us to arrange for UPS Next Day Air Service Saturday delivery.

USPS Expedited and Priority Mail are NOT guaranteed services. Please choose UPS or FedEx for guaranteed services.

*Due to USPS zone restrictions, we cannot guarantee second-day or one to two-day express delivery to all zones. **Does not guarantee Same-Day Shipping.
Caution: If you are pregnant or nursing, consult with your healthcare practitioner before use. Keep out of reach of children.
*These statements have not been evaluated by the Food and Drug Administration. This product is not intended to diagnose, treat, cure or prevent any disease.
Share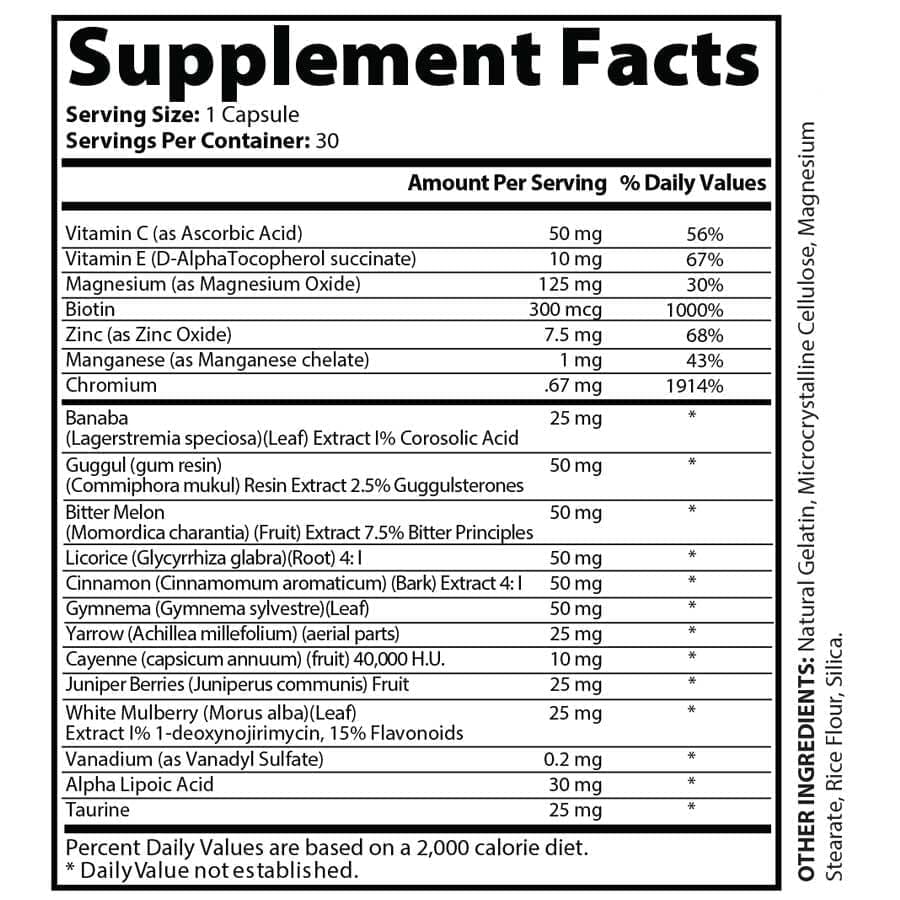 Non-Toxic Project Certified
Our products are independently tested by a 3rd-party lab and exceeded industry supplement requirements
for heavy metals or pathogens according to cGMP & Non-Toxic Project standards.