Regular price
$59.99
Sale price
$49.99
Unit price
per
Sale
Sold out
Introducing BerberBurn+ – Your Ultimate Metabolic Support
Unlock the power of Berberine HCl, Magnesium, and Chromium in one advanced formula with BerberBurn+. Designed to promote a healthier and more balanced metabolism, this potent dietary supplement is your key to achieving your wellness goals.
Key Ingredients:
1. Berberine HCl: Berberine is a natural compound derived from various plants, known for its remarkable metabolic benefits. BerberBurn+ harnesses the potential of Berberine HCl to support healthy blood sugar levels, improve insulin sensitivity, and aid in weight management. This ancient remedy meets modern science to fuel your journey toward optimal well-being.
2. Magnesium: Magnesium is an essential mineral that plays a vital role in numerous bodily functions, including glucose metabolism. BerberBurn+ includes Magnesium to enhance insulin sensitivity, support muscle function, and promote overall metabolic health. It's the missing piece to your wellness puzzle.
3. Chromium: Chromium is a trace mineral that enhances the body's ability to utilize insulin and helps regulate blood sugar levels. BerberBurn+ features Chromium to aid in maintaining steady energy levels, reducing sugar cravings, and supporting your weight management efforts.
Key Benefits:
Metabolic Harmony:

 BerberBurn+ harmonizes your metabolism, helping you achieve and maintain a healthy weight and balanced blood sugar levels.

Energy Boost:

 Feel more energized and focused throughout the day, thanks to improved glucose utilization and steady energy release.

Cravings Control:

 Say goodbye to sugar cravings and unhealthy snacking, as Chromium helps stabilize blood sugar levels, reducing the urge to indulge.

Heart Health:

 A well-balanced metabolism contributes to overall cardiovascular wellness, and BerberBurn+ is your ally in maintaining a healthy heart.

Digestive Support:

 Berberine HCl may also provide digestive benefits by promoting gut health and microbiota balance.
Transform your health and vitality with BerberBurn+. Embrace a healthier lifestyle and let the synergistic blend of Berberine HCl, Magnesium, and Chromium be your catalyst for lasting wellness. Elevate your metabolic game and discover your best self with BerberBurn+ today!

Shipping Policies

US Domestic Order Subtotals of $200.00 or more: FREE

---

At checkout, you will be prompted to choose a shipping method for your item(s). Shipping costs are dependent on the items in your order and the shipping method you select.

Note: Not all products sold on this site qualify for free or discounted shipping.

True Cellular Formulas shipping hours are Monday through Friday 9 AM to 5 PM EST, excluding holidays. We do not process orders for shipping on Saturday or Sunday.

Generally, if you are shipping within the United States, you will have the option of upgrading your shipping method for faster delivery (Ground, Third Day, Second Day, or Overnight Service*). If you choose to upgrade your shipping method, your order must be received and clear credit authorization by 12:00 p.m. (noon)** EST, or your order may not be processed until the following business day. Business days are Monday-Friday, excluding observed holidays within the United States.

If you purchase the first-class mail option, Once your items are in the mail, the package is no longer the responsibility of True Cellular Formulas. We will not replace lost or stolen packages. If you purchased the Priority or Priority Express option, your package does come with standard insurance and we will file a claim for your lost or stolen package.

International Orders are not eligible for returns. Please check with Customs Regulations on importing supplements into your country. We are not liable or responsible for customs seizures. Taxes and Duty Fees are required prior to delivery.

UPS Next Day Air Services do NOT include Saturday delivery. Please call us to arrange for UPS Next Day Air Service Saturday delivery.

USPS Expedited and Priority Mail are NOT guaranteed services. Please choose UPS or FedEx for guaranteed services.

*Due to USPS zone restrictions, we cannot guarantee second-day or one to two-day express delivery to all zones. **Does not guarantee Same-Day Shipping.
Caution: If you are pregnant or nursing, consult with your healthcare practitioner before use. Keep out of reach of children.
*These statements have not been evaluated by the Food and Drug Administration. This product is not intended to diagnose, treat, cure or prevent any disease.
Share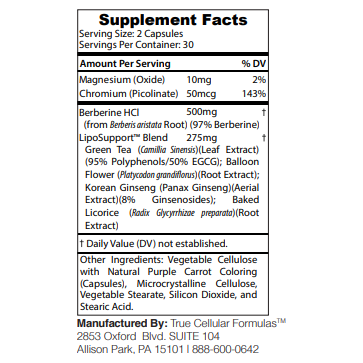 Non-Toxic Project Certified
Our products are independently tested by a 3rd-party lab and exceeded industry supplement requirements
for heavy metals or pathogens according to cGMP & Non-Toxic Project standards.