Zinc7
60 capsules
Regular price
$69.00
Sale price
$59.99
Unit price
per
Sale
Sold out
The rediscovery of the power of Zinc is one of the most important breakthroughs in the history of modern nutrition.
Because research—REAL HUMAN RESEARCH—has already shown it can:
Significantly boost immunity (knowing you're better protected)
Help you fall asleep faster and stay asleep (wake up refreshed)
Lose weight faster on the same amount of calories (a must-have for health metabolism)
Boost hormone health, sex drive, and performance (both men and women!)
Protect your liver against carcinogens and toxins (keep "fatty liver" away)
And even transform your gums and teeth (stop bleeding, decay, and keep them whiter)
Zinc7 is a revolutionary way to get all of the Zinc your body needs in just seconds each morning.
Just take 2-3 capsules each morning or evening, whichever you prefer — or more if lab tests show you're deficient... and you'll have everything you need to keep your immunity strong, your sleep deep, your metabolism high, and teeth white and strong.
Zinc7 includes:
Zinc Citrate - for gums, teeth, and dental health.
Zinc Glycinate - for hormones and sex drive
Zinc Picolinate - for liver cell health and anti-aging
Zinc Ascorbate - for colds and immune system protection
Zinc Methionate - higher absorption and synergy
Zinc Orotate - for deeper, high-quality sleep
Zinc Acetate - faster recovery from infection
Rose Hips - ultimate cellular delivery nutrients for Zinc
Suggested Use

Directions for Nutritional Use: Zinc7 is most effective if taken at least 1 hour before or 2 hours after meals. Adults take two (2) capsules daily or as directed by your healthcare practitioner.

Keep away from heat, sunlight, and children.
Active Ingredients

Zinc, Rose Hops, Rosa Canina Fruite, Zinc Citrate, Cinc Ascorbate, Zinc Glycinate, Zinc Picolinate, Zinc Methionate, Zinc Orotate, Zinc Acetate
FAQ's

How many mg per dose in Zinc7?

Our formula contains 50 mg/per dose. This is derived from a 250 mg proprietary blend. A proprietary blend may contain a higher mg dose listed. For example, the specific form of Zinc needs to make up 30% of the proprietary formulation to amount to a proper mg dose for maximum absorption. 250mg of the proprietary formulation equals 50mg of Zinc forms.


What is the source of zinc in our Zinc7 formula?

Zinc is a mineral found in the earth. It is purified and processed into many bioavailable forms that our bodies can use. In some cases, you can find food with these types of zinc, and even that zinc is taken from the earth by a plant and then eaten by a person or an animal. All the zinc in the world comes from the ground.

Our Zinc7 formula is not created from a synthetic source of Zinc.

Is Zinc7 gluten-free?
Yes, Zinc7 is gluten-free, dairy-free, soy-free, vegan & vegetarian-friendly.

What are the 7 forms of Zinc?

Zinc Citrate - for gums, teeth, and dental health.
Zinc Glycinate - for hormones and sex drive
Zinc Picolinate - for liver cell health and anti-aging
Zinc Ascorbate - for colds and immune system protection
Zinc Methionate - higher absorption and synergy
Zinc Orotate - for deeper, high-quality sleep
Zinc Acetate - faster recovery from infection



What is zinc?
Zinc is an essential mineral that plays a role in many aspects of health, including immunity, growth, and fertility.

What are the benefits of taking zinc supplements?
Zinc supplements can help boost immunity, support healthy growth and development, and improve fertility. It can also help improve wound healing, reduce the risk of certain age-related diseases, and improve skin health.

Are there any side effects of taking zinc supplements?
Zinc supplements can cause side effects in some people, such as nausea, vomiting, and diarrhea. If you experience these side effects, stop taking the supplement and talk to your doctor.



Are there any foods that contain zinc?
Yes, many foods contain zinc, including oysters.

Are there any contraindications while taking Zinc7?

Zinc is generally safe for most individuals when taken within recommended dosages, but there are some contraindications and precautions to consider:

Copper Deficiency: Prolonged or excessive intake of zinc supplements can interfere with copper absorption and lead to copper deficiency. Copper is an essential trace mineral, and imbalances can cause health problems. If you plan to take high-dose zinc supplements for an extended period, it's advisable to consult with a healthcare professional to monitor your copper levels.
Kidney Disease: Individuals with kidney disease or impaired kidney function should exercise caution when taking zinc supplements. High doses of zinc can accumulate and lead to toxicity in such cases. It's essential to consult with a healthcare professional to determine the appropriate dosage and monitor kidney function.
Medications: Certain medications may interact with zinc supplements, affecting their absorption or efficacy. These may include antibiotics (e.g., tetracycline or quinolones), diuretics, and medications used to treat rheumatoid arthritis (e.g., penicillamine). Consult with your healthcare provider if you take any medications to ensure no potential interactions.
Allergies: Individuals with known allergies or hypersensitivity to zinc should avoid zinc supplements.
Pregnancy and Breastfeeding: Pregnant or breastfeeding women should consult with their healthcare provider before taking zinc supplements, as the safety and appropriate dosage may vary depending on individual circumstances.

It's always recommended to consult with a healthcare professional, such as a doctor or pharmacist, before starting any new supplement regimen, including zinc. They can assess your health situation and provide personalized advice based on your needs and potential contraindications.
Shipping Policies

US Domestic Order Subtotals of $200.00 or more: FREE

---

At checkout, you will be prompted to choose a shipping method for your item(s). Shipping costs are dependent on the items in your order and the shipping method you select.

Note: Not all products sold on this site qualify for free or discounted shipping.

True Cellular Formulas shipping hours are Monday through Friday 9 AM to 5 PM EST, excluding holidays. We do not process orders for shipping on Saturday or Sunday.

Generally, if you are shipping within the United States, you will have the option of upgrading your shipping method for faster delivery (Ground, Third Day, Second Day, or Overnight Service*). If you choose to upgrade your shipping method, your order must be received and clear credit authorization by 12:00 p.m. (noon)** EST, or your order may not be processed until the following business day. Business days are Monday-Friday, excluding observed holidays within the United States.

If you purchase the first-class mail option, Once your items are in the mail, the package is no longer the responsibility of True Cellular Formulas. We will not replace lost or stolen packages. If you purchased the Priority or Priority Express option, your package does come with standard insurance and we will file a claim for your lost or stolen package.

International Orders are not eligible for returns. Please check with Customs Regulations on importing supplements into your country. We are not liable or responsible for customs seizures. Taxes and Duty Fees are required prior to delivery.

UPS Next Day Air Services do NOT include Saturday delivery. Please call us to arrange for UPS Next Day Air Service Saturday delivery.

USPS Expedited and Priority Mail are NOT guaranteed services. Please choose UPS or FedEx for guaranteed services.

*Due to USPS zone restrictions, we cannot guarantee second-day or one to two-day express delivery to all zones. **Does not guarantee Same-Day Shipping.
Caution: If you are pregnant or nursing, consult with your healthcare practitioner before use. Keep out of reach of children.
*These statements have not been evaluated by the Food and Drug Administration. This product is not intended to diagnose, treat, cure or prevent any disease.
Share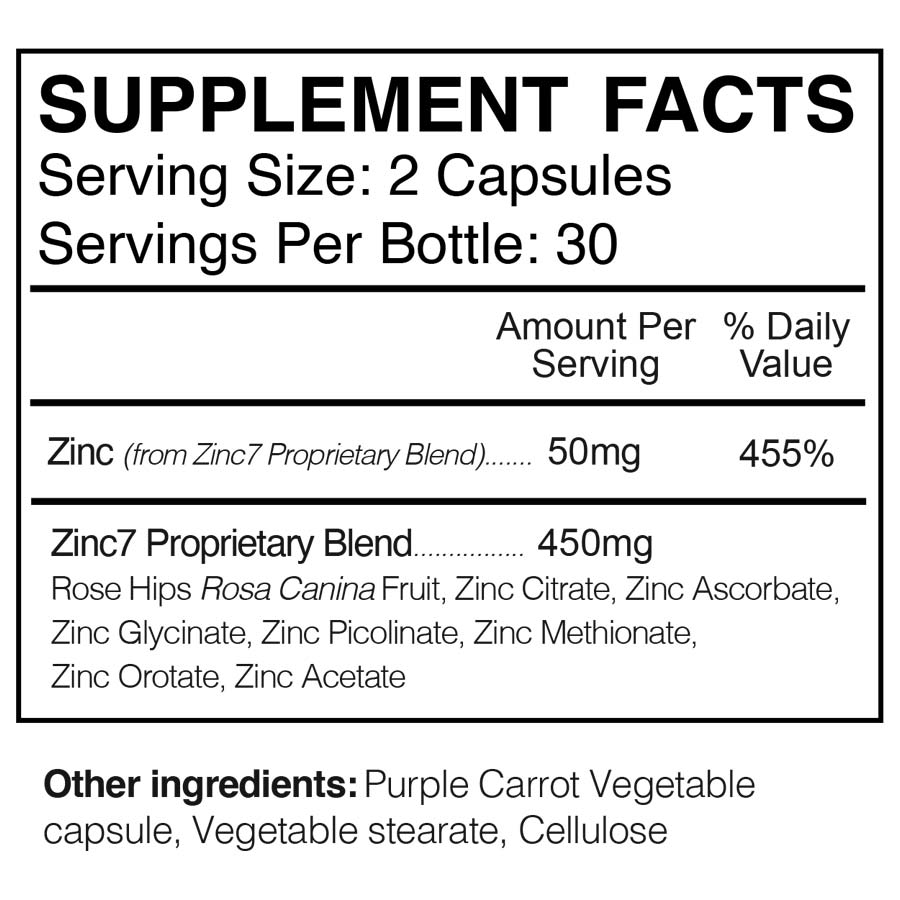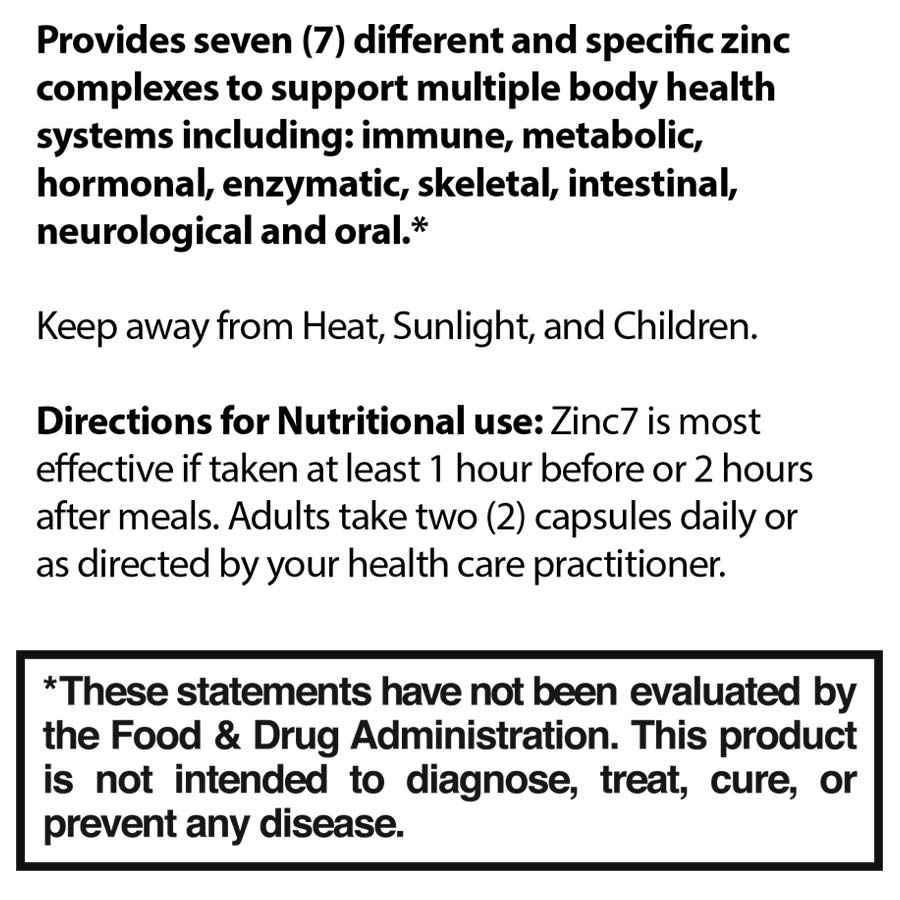 Non-Toxic Project Certified
Our products are independently tested by a 3rd-party lab and exceeded industry supplement requirementsfor heavy metals or pathogens according to cGMP & Non-Toxic Project standards.
Other Top-Sellers Include: